Multi-Family and Commercial Dryer Vent Cleaning
Multi-Family and Commercial Dryer Vent Cleaning

MULTI-FAMILY AND COMMERCIAL DRYER VENT CLEANING
Are you feeling overwhelmed with your laundry routine due to a clogged ventilation system? Don't worry, the Dryer Vent Squad of Eastern PA is here to help! Our multi-family and commercial dryer vent cleaning services are designed to make sure that your apartment building, laundry room, or business is safe and efficient. Our professional technicians are highly skilled and knowledgeable in dryer vent cleaning and maintenance and are equipped with professional-grade tools to clear away lint and particle build-up. With our services, you can rest easy knowing that your dryer vents are operating efficiently and safely.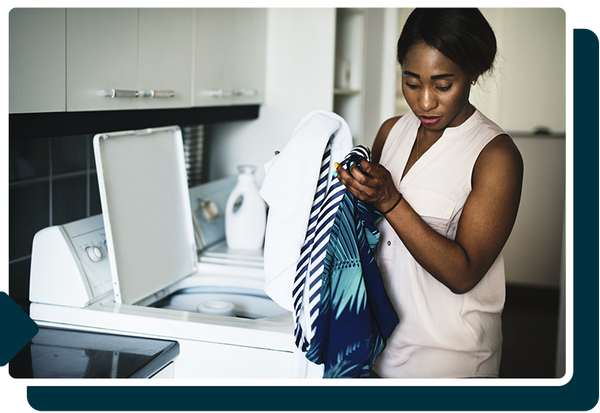 WHAT TO EXPECT FROM PROFESSIONAL DRYER VENT CLEANING SERVICES
Our technicians are fast and efficient, ensuring that the job is done correctly and safely the first time. We are committed to providing professional and courteous service, as well as respecting your business or home. In addition to our quality work, our team is dedicated to making sure that you have a positive experience. After just one service with us, you'll see why we are the premier choice for professional dryer vent cleaning services in the area.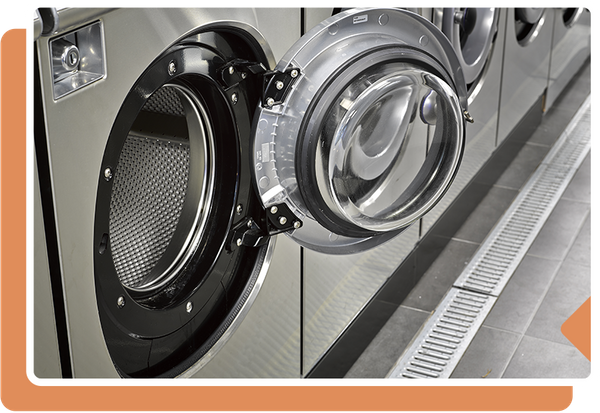 WHAT ISSUES ARISE WITH COMMERCIAL AND MULTI-FAMILY DRYERS?
With heavy usages in an environment like a laundry room or apartment building, dryer vents can easily become clogged with lint and other debris. If not properly maintained, this build-up can lead to a variety of issues, including:
Reduced efficiency
High energy bills
Fire hazards
Unpleasant odors
Humidity and moisture build-up
THE IMPORTANCE OF CLEANING DRYER VENT PIPES
Don't overlook the importance of professional dryer vent cleaning! It's essential to get into the tight spaces and address any issues in the dryer vent pipe - lint buildup, corrosion, and even disconnection can all be potential problems. If the pipe isn't working properly, it can cause many issues, such as fire hazards, so it's best to get it checked out sooner rather than later. Professional dryer vent cleaning can help keep your home safe and functioning.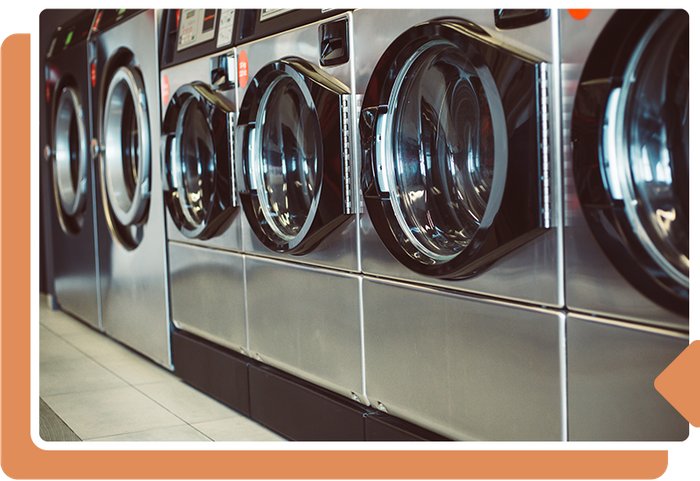 DO YOU NEED PROFESSIONAL DRYER VENT CLEANING?
If you're a business owner, you may not realize the importance of professional dryer vent cleaning or how often it's needed. But regular use of your dryer means that you should have it professionally cleaned at least once a year. If you're not sure if your dryer needs maintenance, the Dryer Vent Squad of Eastern PA is here to help. Our friendly team can come to your business and provide a thorough assessment to see if your dryer needs our professional services.
Below is a list of building types that may require professional dryer vent cleaning services:
Apartment Buildings
College Dorms
Assisted Living Facilities
Hotels
Hospitals
Laundry Rooms
Any Multi-Family Dwelling
Eastern PA businesses and multi-family buildings depend on professional cleaning to keep their laundry systems running at optimal efficiency and safety. When you need professional laundry vent cleaning services, call the Dryer Vent Squad of Eastern PA!
What our customers are saying

highly recommend
"They actually had to install a new connection due to the one I had was completely done wrong and would
Of caused a major issue…they were on time honest and professional…explained everything to me…and cleaned up after they were done…I
Would highly recommend them…"
- TL

postive experience
"I had a very positive experience with Mike cleaning my dryer vent. We had difficulties with our dryer ducts due to the way it was installed. Mike was able to troubleshoot the problem and fix it quickly. He was very patient in explaining everything and answering our questions. Price is very reasonable, and he uses quality parts. Highly recommended!!!"
- WD

will have him back
"Had Mike out to clean dryer vent inside and outside. Good follow up after appointment made, arrived on time and charged as quoted. Felt price was reasonable. Will have him back in few years. Recommend!"
- NB
DON'T WAIT, CONTACT US TODAY!
We always respect your home or business like our own, and we leave it as clean (or cleaner!) than when we arrived. Our commitment to outstanding customer service has contributed to our growing and reputable success, and we look forward to earning your business by going above and beyond.